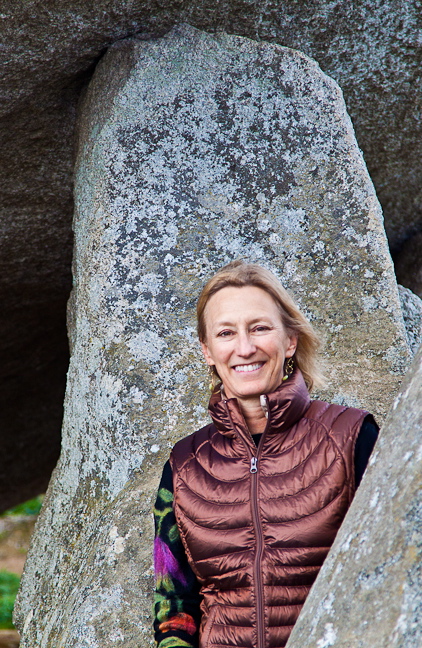 Gaela Morrison
Geomancer, teacher and artist
Gaela specializes in harmonizing the subtle energies in natural and built environments, enhancing both the atmosphere of place and optimizing our human experience. Since 1993, she's trained with international experts in the fields of Earth energies – including European Geomancy, Feng Shui, Dowsing, Property Clearing, Sacred Geometry and Geobiology.
Her background in art, cultural anthropology, study of ancient and contemporary earthworks, sacred sites, and archeoastronomy strongly inform her practice. Her business, Forces of Nature was birthed in 2000.
Bringing a creative fresh approach to each individual project she consults on, Gaela has a profound ability to help people directly experience how their environment affects their well-being, relationships, and overall success. Her toolbox includes: intuitive ability, passion for getting to the root of the issues, proficiency in geomancy, feng shui, contemplative and shamanic practices.
Gaela's passion for helping people create sacred space led her to develop a series of extraordinary travels to Sacred sites. Currently offering small group pilgrimages to Scotland, the British Isles and Western USA, these are travels with a transformational purpose, where the reciprocal relationship we have with the subtle dimensions of our planet is deeply explored.
Gaela lives in Broomfield, Colorado – a rich and energized landscape of where the plains suddenly meet the Rocky Mountain Flatirons.
"With all the Earth changes happening, I believe that cultivating a deeper and more compassionate relationship with the Spirit of Place is an essential component for beneficial transformation and change, for both humanity and the planet."